Music is said to be the
speech of angels
Thomas Carlyle
Interview - as featured on 6PR
Wednesday, 19th October 2016
Interview - as featured on the ABC 720
Monday, 1st May 2008
John M (Perth)
I would just like to say thank you very much for a magical evening at Leederville tonight. Attached is a small poem I was inspired to write when I got home. I hope you enjoy it. It is in appreciation of a memorable evening.
Click here to view John's poem "The Gong Masters Call"
Ann J (Perth)
What a fantastically relaxing experience! From the first sound of the gong I can feel my body relaxing and my mind 'switching off'. Within a few minutes I experience a level of meditative relaxation which releases any stress and tension from my body and mind...one of the most therapeutic and relaxing experiences I've ever had. I've encouraged friends and work colleagues (many of them quite skeptical) to give it a try and they've all had a very positive experience.'
Margaret K (Perth)
Beginning the weekend in Kings Park to the mesmerising vibrations produced by Harmony gong master Michelle was an experience l can truly recommend to all... you are totally in another space.
Karin H (Perth)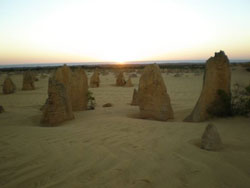 I slipped into a state of peace and calm to the sound of the beautiful symphonic gongs and Tibetan singing bowls. I would recommend that everyone try it. It took me by surprise and now I am hooked!!
Marcella C (Perth)
I find the gonging session on Wednesday evenings very therapeutic. Being an evening session I find when I go home I sleep very soundly and wake refreshed. I also feel extremely relaxed after the lovely lead into the session and soothing ending that Michelle includes before and after the gonging.
I have a demanding work role and find the time I spend caring for my own well being beneficial to my clients also as it improves my overall capacity to function at optimal levels.