When did you last experience real stillness?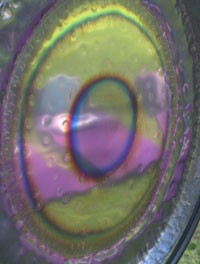 Relax and unwind listening to the beautiful sounds of symphonic gongs, Tibetan singing bowls and chakra energy chimes.
The sounds will mesmerize your senses and allow you to float into a deep state of relaxation.
This one hour meditation and relaxation session is the perfect way to slip away from your busy lifestyle and take time out for yourself.
What can you expect to experience in a Gong Meditation and Relaxation Session?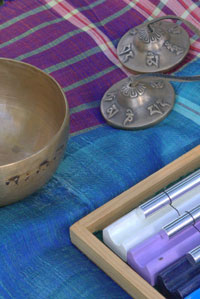 At the start of the one hour session, Michelle will take you through some deep breathing exercises to help relax and unwind your body, while listening to some soothing music.
You will then be slowly guided through a short visualisation meditation which will allow your mind to drift off to a place filled with peace, stillness and harmony.
The next 45 minutes you will be taken on a remarkable journey listening to the beautiful and tranquil sounds of the gongs, singing bowls and energy chimes.
Sound Meditation and Workshop Sessions
Day
Time
Locations
Price
Dates
Friday
7pm to 8pm
Tara Yoga Centre
3/16 Comserv Loop, Ellenbrook WA 6069
$25.00

21-Jan-22 - Gongs & Didgeridoo
What equipment do you need to bring?
All you need to bring is a blanket or towel to place over your body during the Gong and Meditation session. You will be provided with a meditation mat, cushion and bolster. I would recommended that you wear comfortable and loose clothing.
Bookings
Bookings are essential, as there are a limited number of places and equipment for each session.
To make a booking or for additional information, please contact:
Michelle Heasman
Phone Number: 0409 988 601
Email: info@harmonygongs.com.au